Simplicity is one of our core values, and we recently wrote a blog about how we put that into practice for hiring a car or van hire.
Our other two core values are Safe and Convenient.
I'm sure that safety is something you would expect every hire firm to take seriously, but we do everything we can to maximise this by safety checking every vehicle after every hire use, and only using vehicles that are less than 12 months old.
Of course, as you would expect there are agreement documents to complete when you hire from us, but we make these as simple as possible without any confusing or misleading jargon or unfair terms and conditions hidden in the small print.
As for convenience, we make a point of including things that most other hire firms charge extra for, such as fully comprehensive insurance, unlimited mileage and 24 hours breakdown cover.
We filmed a short video explaining what our three core values mean to you as a customer.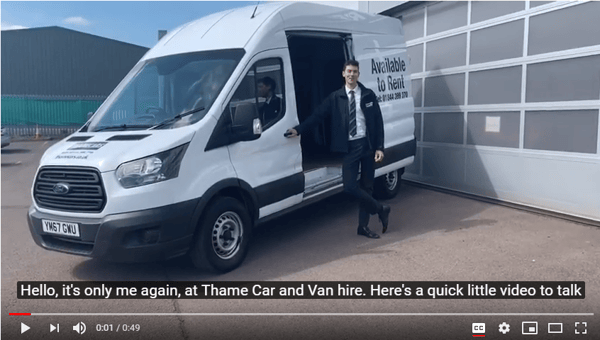 If you have any questions about hiring cars or vans, please don't hesitate to give Joe Cherry the Hire Supervisor a call on 01844399336 or simply book online now.